APPLICATION VALIDITY CONDITIONS
BOUQUET WRAPPING COMPETITION FOR APPRENTICE FLORISTS
CLAYRTON'S ACADEMY INVOLVES TWO MAIN STAGES:
1. Pre-qualification: 
Create flower arrangements: Students should come up with a floral design and wrap it with Clayrton's bouquet wrapping paper.
Sending of flower arrangements and votes: The arrangements must be photographed against a white background and sent with the completed application form. The photos are then posted on our website. A vote is taken by a professional jury (50%) and by the public on social media (50%). 
Twelve finalists are selected to compete in the grand final, which takes place over half a day. They must complete a two-and-a-half-hour test, the themes of which are revealed on the day itself. The awards are presented following the jury's final vote. 
** Les frais de déplacement sont pris en charge par Clayrton's pour les finalistes, dans la limite de 200 € 
The jury is composed of bouquet wrapping, floral art and creative professionals. 
During past editions of the competition, Clayrton's has had the pleasure of collaborating with: 
Martine Soulier (bouquet wrapping trainer and floral art teacher) 
Daniel Liévin (Meilleur Ouvrier de France florist) 
Alexia Jablin (Florist, former winner) 
Cathy Conreur (floral art trainer) 
Cédric Exare (Florist) 
Arnaud Lechantre (Meilleur Ouvrier de France florist)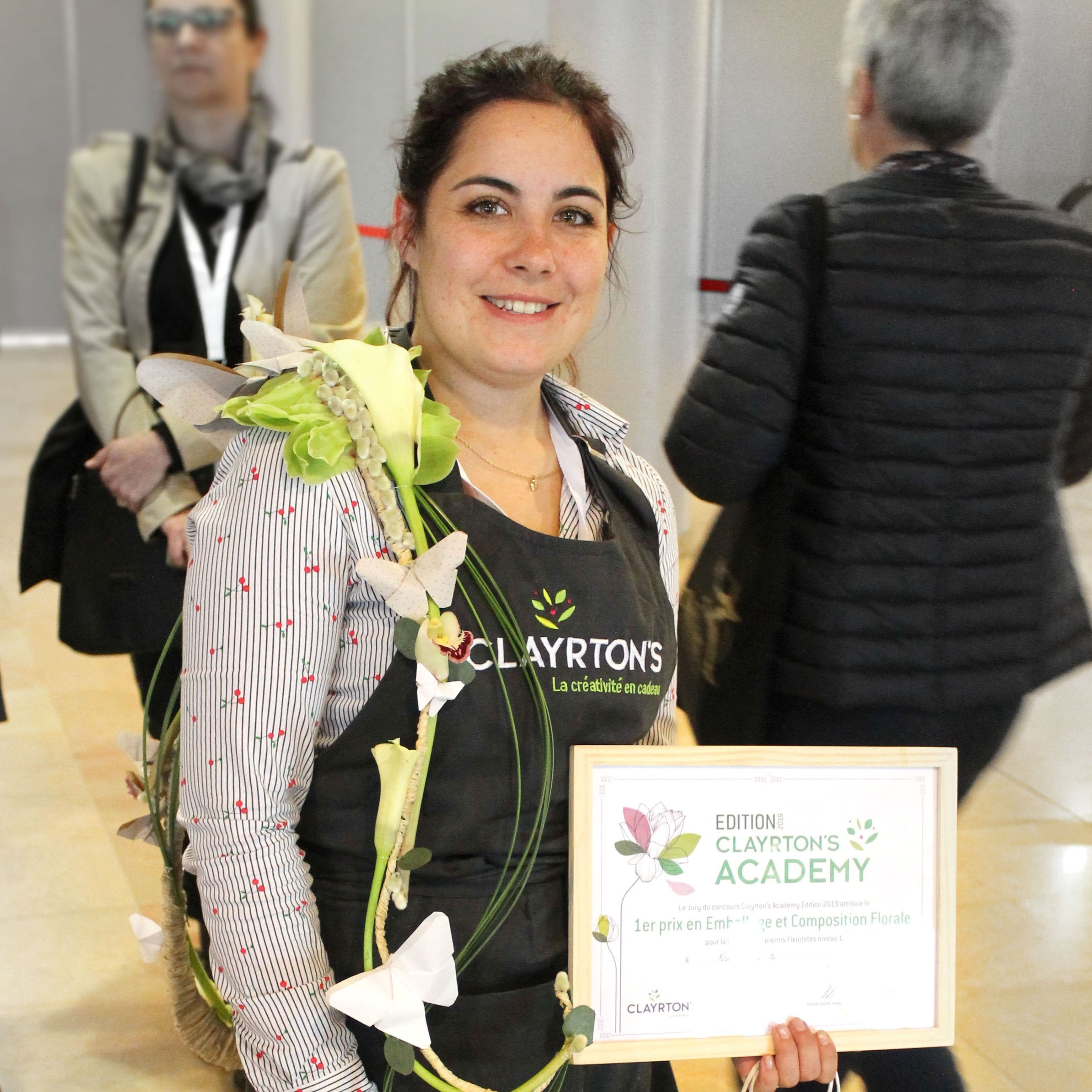 Noemia Dimon, 2019 winner
"I didn't have a clearly defined style before, and the Clayrton's pre-qualifying competition and final helped me to find one."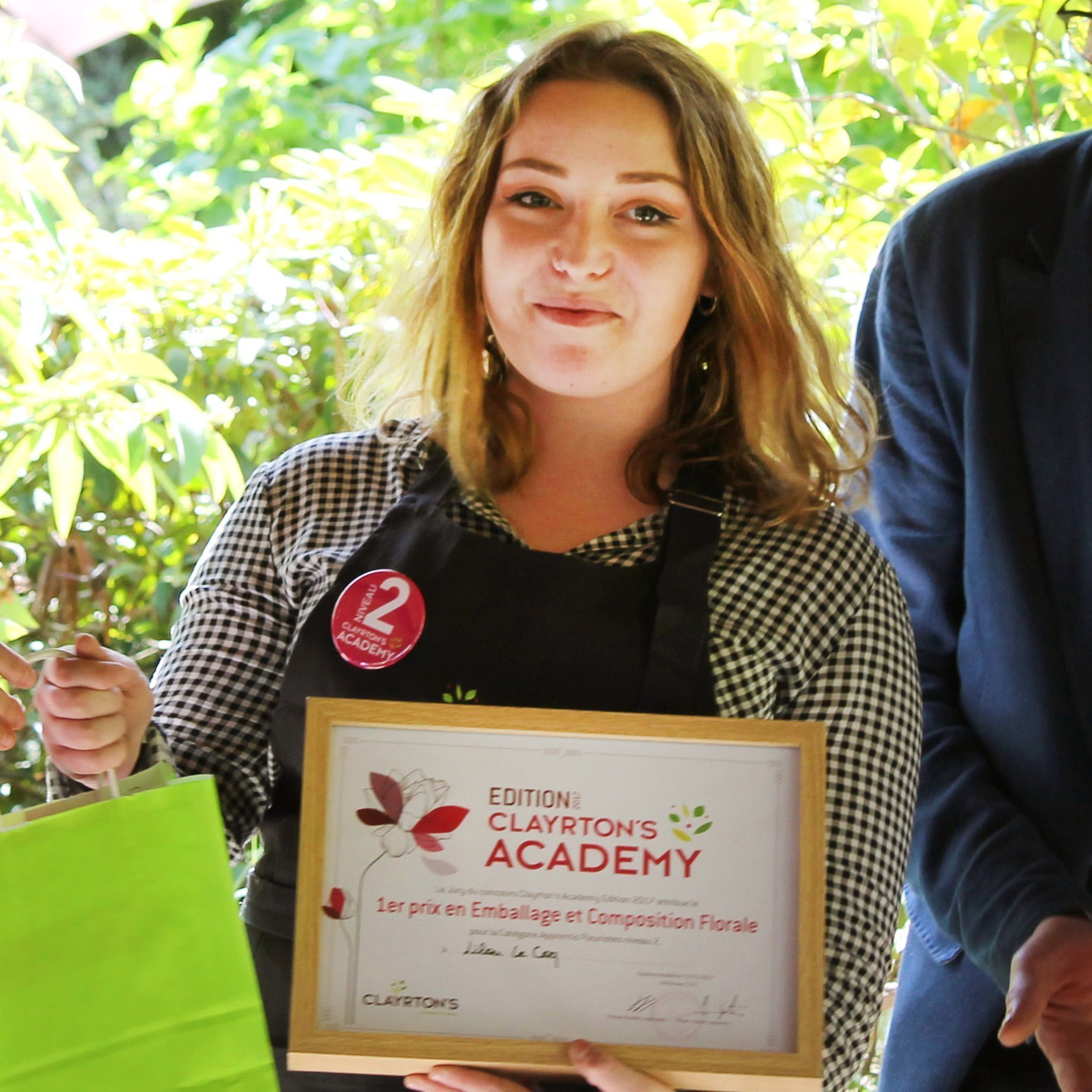 Lilou Lecoq, 2016 and 2017 winner
"It's really a great competition. Bouquet wrapping gives us a different way to approach being a florist. "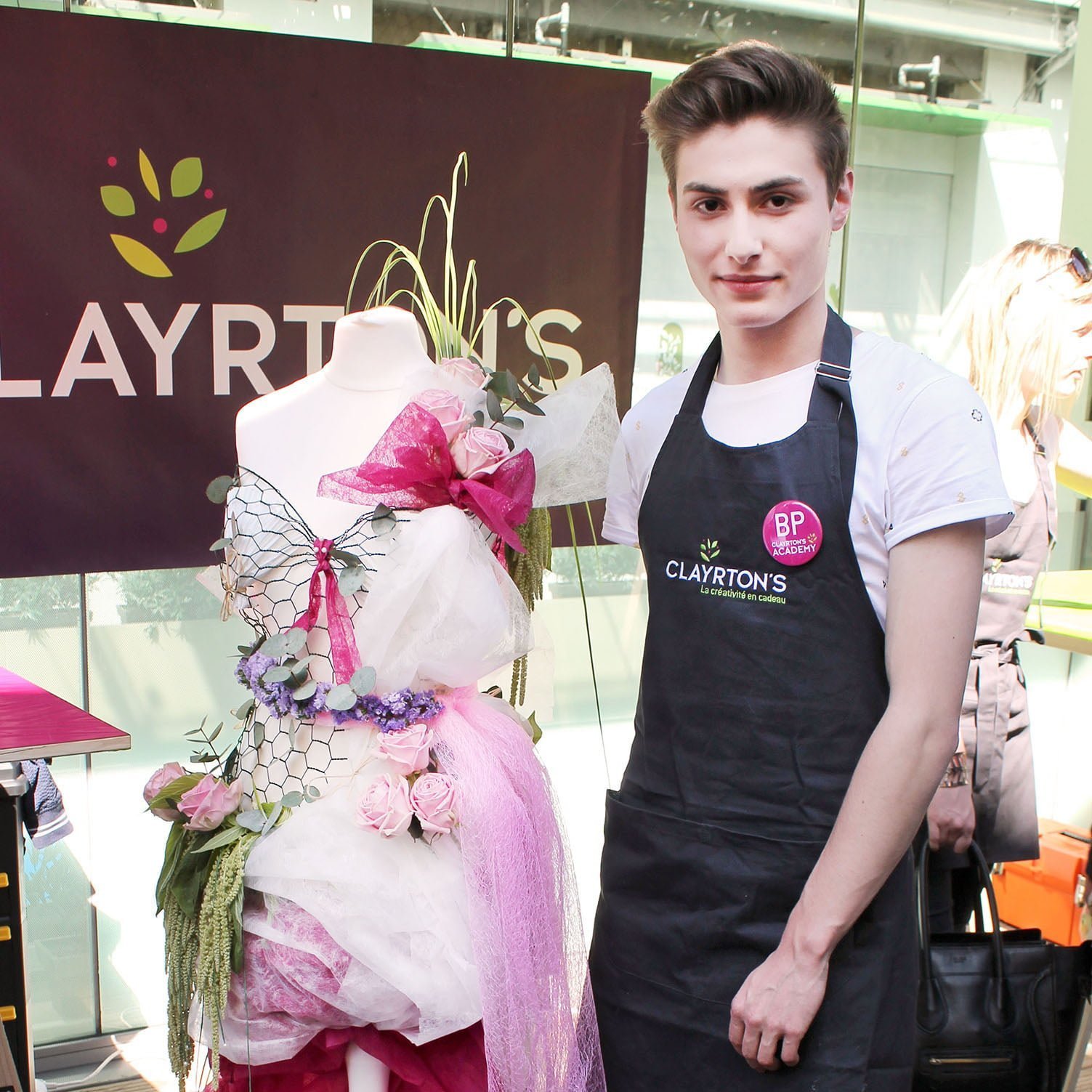 Audric Ronfort, 2015 winner
"The Clayrton's Academy is first and foremost about meaningful encounters with the other candidates, which is what makes it so special. "